Avely Pütsep
Content Marketing Manager – Marketing
My favourite place in the nature is:
My relative's cottage in the middle of a deep forest in Estonia with bare minimum of electricity, a sauna, no internet and running water, and it's a 5-minute drive from the idyllic seaside. But also by the ocean and/or mountains - I feel an instant calmness there, Honolulu and Split were both perfect examples of that.
The best gif is:
the girl with the comb or all the Office gifs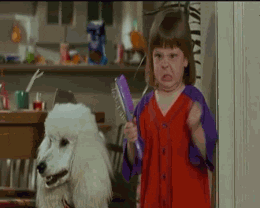 A song that always makes me happy:
An exciting tech innovation I'm excited about is:
I am extremely excited about all innovations that protect and share wildlife, stop (illegal) wildlife trade, and all in all halt biodiversity loss. Everything around making lives better for animals. 
I value working at Single.Earth because:
I always dreamed of saving the world as if it's something intangible. Until I found Single.Earth. Now I am actually working towards saving the natural world and I am excited and proud about it every single day. Single.Earth is also incredibly supportive in letting me travel full time while I work full time and I'm more motivated than ever because of the trust and responsibilities I've been given. It's also very special to be a part of the company so early on and to contribute to what and how we do. 

What do I do at Single.Earth:

I'm in marketing and in charge of everything content-wise. Be it social media posts, blog posts, emails, or copy on the web. I make sure it's good quality.
My goal is to open hard-to-understand topics (e.g. carbon offsets) so everyone understands them and people get climate change is a very real and critical problem. I'm also big on covering positive news in halting climate change.