Shaya van Houdt
Biodiversity and Natural Climate Solution Expert – Research
My favourite place in the nature is: 

My favourite place in nature is Africa, particularly Botswana as it is not that touristy yet and there are so many animals!



The best gif is: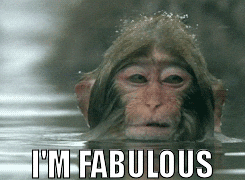 A song that always makes me happy:

An exciting tech innovation I'm excited about is:

Artificial intelligence to recognise animals from camera trap pictures!

I value working at Single.Earth because:

I value working at Single Earth because I did research on human-wildlife conflict and found people often don't see the benefits of nature. Single Earth really is bridging this gap by showing landowners they can benefit from nature. :)
What do I do at Single.Earth:

Single.Earth is tackling some complex problems, climate change and biodiversity loss, which need to be backed up by science. I work together with a great team to tackle some of the difficult science questions on the biodiversity side. With such a knowledgeable and motivated team, I am sure we can save the planet!